Permanent Make-Up
Microblading Eye liner Lips
What is Permanent Make-up?
Permanent make-up is a deposit of pigment into the dermis of the skin, resulting in a tattoo that is intended to resemble a make-up application. Permanent make-up is referred to in several different ways, such as cosmetic tattooing, dermalpigmentation, eyebrow embroidery, eyebrow feathering, ect. There are also forms of semi permanent make-up, resulting in a tattoo lasting about 1-2 years. The procedure performed here at Jordy's Aesthetic Expressions, however, is not semi permanent. If taken care of properly, you should enjoy your results for at least 8-10 years, if not longer.
Are You A Candidate For Permanent Make-Up?
Permanent make-up is a great alternative to applying the same make-up every day. Eyebrow and eyeliner tattooing is most common. Permanent make-up is ideal for anybody who has experienced hair loss in brows, wants a more defined shape, or those who want a look that won't run, smear, or require daily application.
However, it is important to know what may hinder or prohibit a client from permanent make-up procedures. Some contraindications include pregnancy or breast feeding. Due to the flood of hormones, pregnancy and breast feeding often times change the coloration of one's face, as well as causing water retention, resulting in a slightly different facial shape. Another common contraindication is diabetes, and a note from your doctor prior to the procedure is mandatory. Coumadin and other blood thinning medications could result in excess bleeding during procedure, causing a loss in pigment retention. Additional appointments may be considered to achieve the ideal final result. Cancers and clients on chemotherapy should wait at least 6 months after final treatments, as well as provide a clearance from their doctor giving permission. Any surgeries or cosmetic procedures on or near the tattoo site should absolutely be addressed prior to appointment. Lastly, clients need to be aware that if they wish to receive permanent eyeliner, that eyelash extensions much be removed from tattoo site. These are the most common contraindications for cosmetic tattooing, however it is always important to open and honest about any other medical conditions one may have, as well as medications or supplements one is taking.
What to Expect
A consultation is available as a precautionary to those who feel uneducated, unsure, or are seeking more information about the procedure. At this time, we would discuss goals, expectations, and finally decide if permanent make-up is right for you. However, many of these questions and concerns can be addressed prior to appointment and doesn't actually need an additional appointment.
At the time of service, myself and the client will discuss medical history, goals, expectations, and aftercare. I often ask my clients to wear make-up to their appointment, as this helps me obtain a visual of what my client's desires are. Next, we'll get some topical numbing on the tattoo site, while we discuss the pigment color best suited for the tattoo. I'll actually topically place a few dots of pigment directly onto your skin, so we can get an idea of what color reacts with and compliments your natural skin tone. We'll agree on a color together before any pigment is tattooed. Once we've agreed on the best pigment formula, I will create a design directly onto the tattoo site using the pigment. This allows a client to see the color and shape before anything is tattooed. At this point nothing is permanent and water could wash everything off. We'll create a design together that we both feel comfortable with. Please note, I will not tattoo anything that hasn't been approved by my client first!
Depending on the tattoo site, service, and design, the initial appointment can take anywhere between 90 minutes to three hours. Eyebrow appointments typically take two hours, but again it can vary. After procedure is complete, I will provide written after care instructions, as well as products you'll need to take care of your new tattoo. It is important to know that the pigment will fade about 40% after the initial procedure. For this reason, it is common for clients to feel like their new design is too dark immediately following procedure. You can absolutely expect your design to lighten significantly after your first appointment. The tattoo site will be tender and maybe a little swollen for the next day or two. However most clients can return immediately back to work and their normal routine. Cold compresses are ideal for the first day after procedure. For the first 7-10 days following procedure, it is advised to keep tattoo site moist, avoid any harsh or exfoliating products, and keep tattoo site out of direct sunlight. During this time, light flaking or peeling on and near tattoo is to be expected. Do not pick!
And finally, it is important to return at the recommended time for your first touch-up. Often two touch-up appointments may be necessary to achieve ideal final results, however your first touch-up should not be neglected. Every permanent make-up service will include at least one touch-up. I always provide my clients with my cell phone number as well, reassuring my clients that their concerns are my concerns, and their peace of mind is my number one priority.
Services
Microblading Eye Liner Lips
Also known as Hairline Strokes Top Liner only $199-$250 Liner $299
Range between $399-$599 Bottom Liner only $199-$250 Liner with fade $399-
please allow 2-3 hours Top and Bottom Liner $299-$499 Full Lip $550+
please allow up to 2 hours please allow 2-3 hours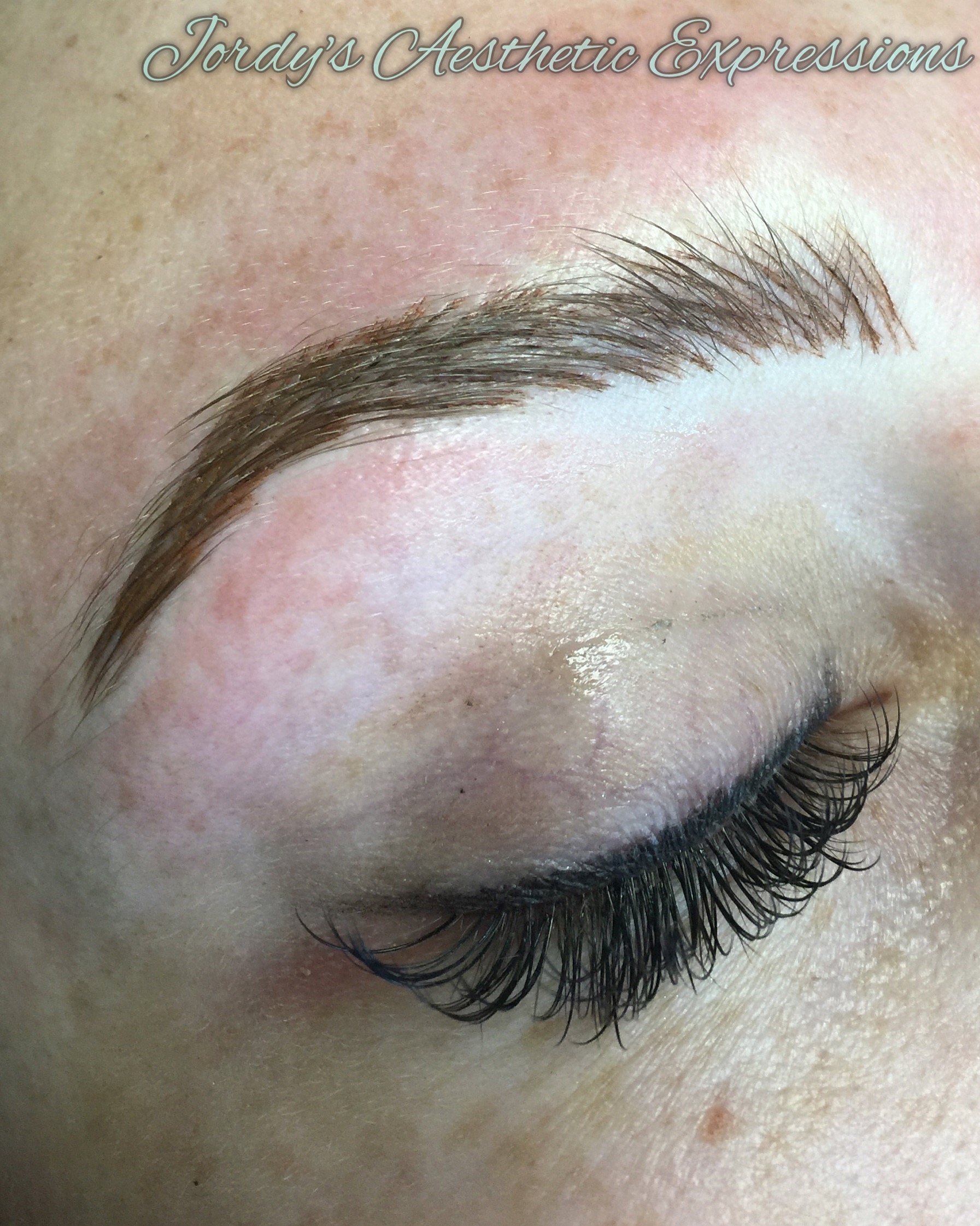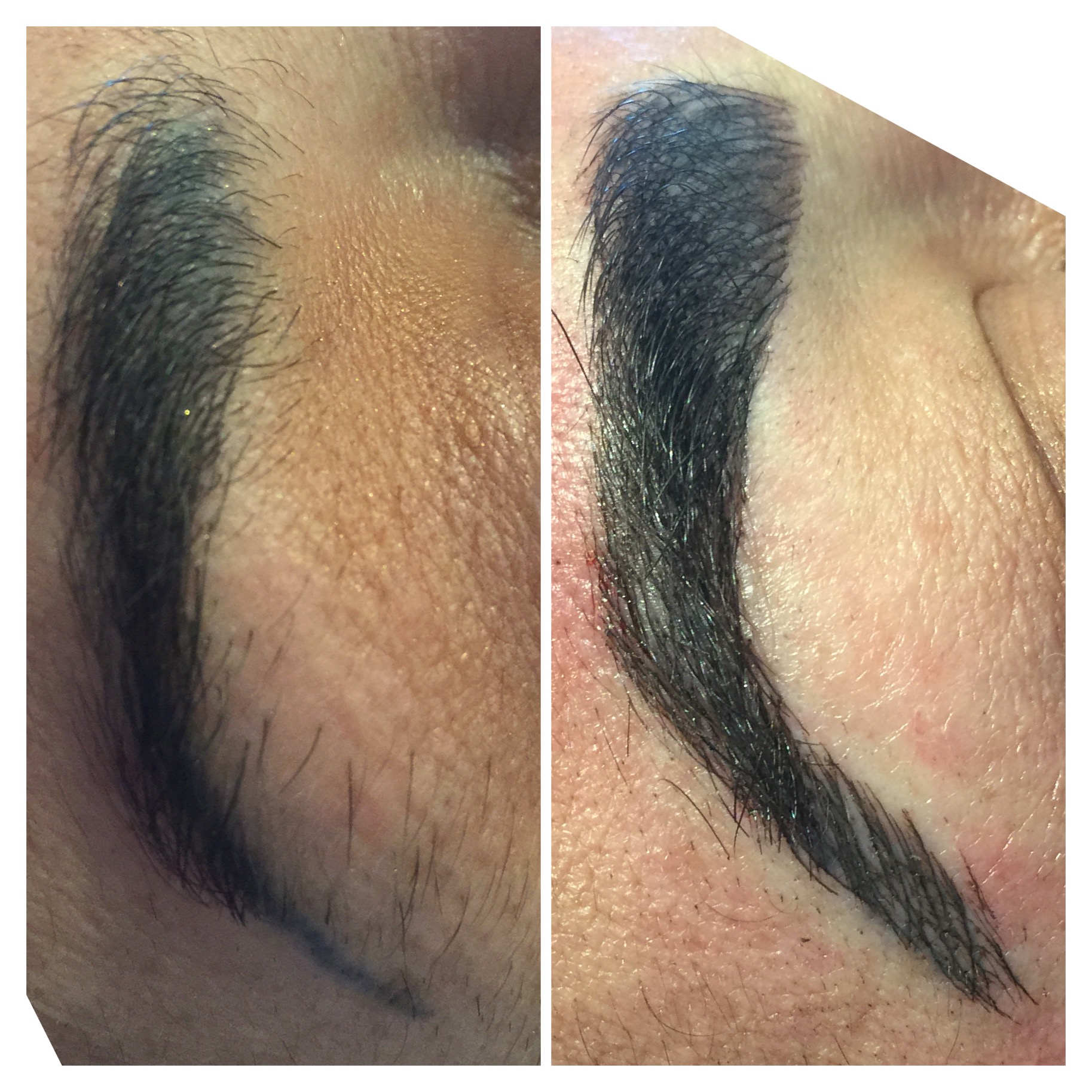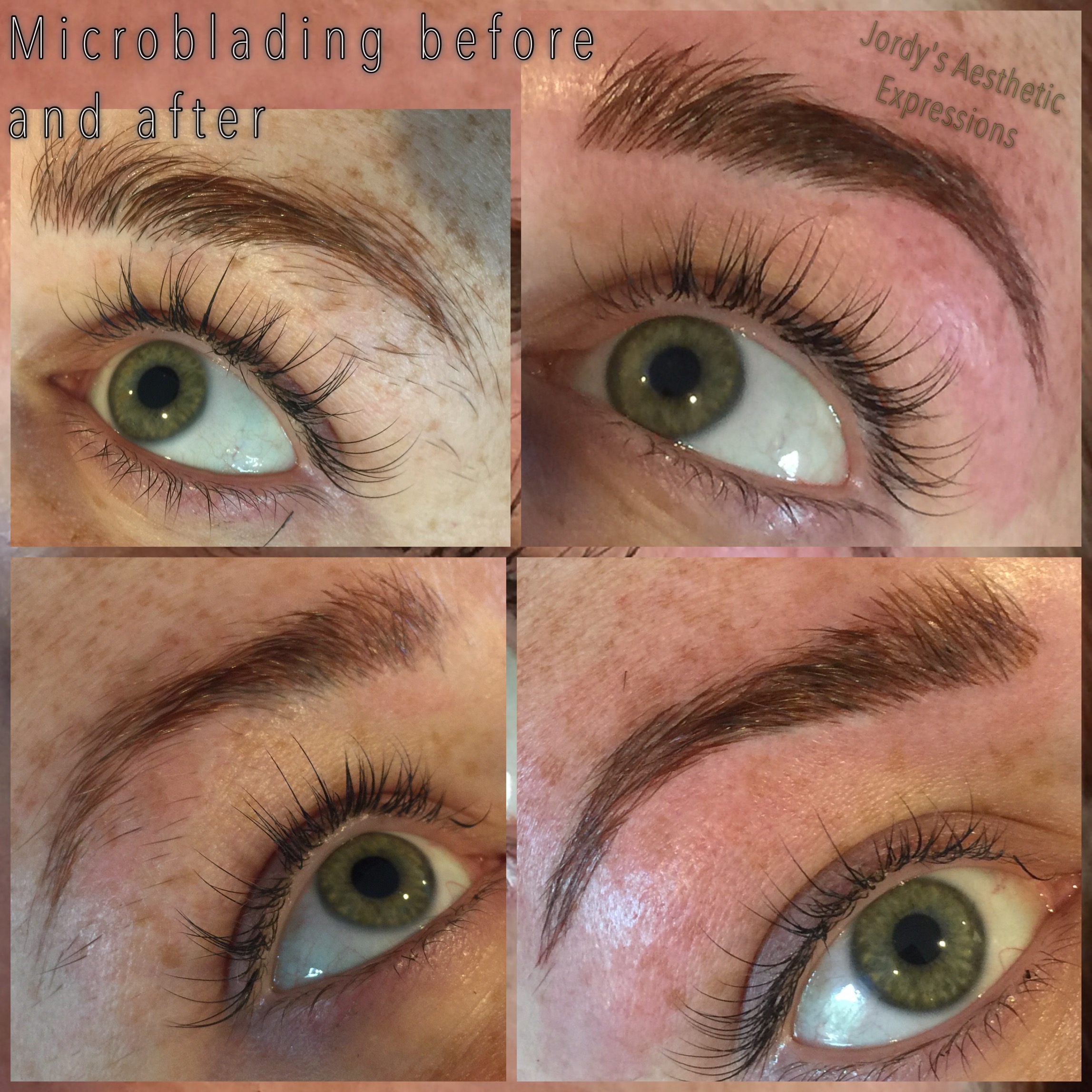 After Procedure Home Care
Keep a barrier of ointment that is provided to you on your new tattoo. Apply ointment for the first 5-7 days. The ointment keeps the skin moist during healing, which prevents scabbing and helps with the color saturation in the final result. It also protects the area from hair spray, perfume, dust, make-up, ect. Do not pick or peel flaking skin. Flakes are a natural reaction to the exfoliation. No sun or tanning beds for the next 7 days. Do not stand directly facing shower water pressure. Endorphins, which mimic Morphine, are put into action during procedure. You may feel woozy afterwards, though this is an uncommon reaction and very temporary. You may use ice for ten minute increments every hour. Longer exposure to ice can leech out pigment. No alpha-hydroxy creams, Retin-A, Renova, hydrocortisone cream, or benzoyl peroxide for 14 days following procedure. Do not resume any method of hair removal for at least two weeks.
Eyeliner: If you wear contact lenses, bring glasses to wear home. You may resume use of lenses when eyes return to their pre-tattooed condition. You may begin use of a newly purchased mascara after 4-5 days. Sleep with head elevated for a couple of nights to keep swelling at a minimum.
It is highly recommended to avoid alcoholic beverages, Vitamin E, and aspirin products 5 days prior to procedure.
No blood donations to Red Cross or other organization for 1 full year following procures. In the event that you need an MRI, inform your MRI technician that you have permanent make-up. The magnets may attract the oxide in the pigment, which can cause a warming sensation to the tattooed area. A cold compress will usually prevent this sensation.
It is important to wait at least 2 weeks after procedure to receive botox on or near the tattooed area. If you've had your lips tattooed, make sure to wait at least six weeks following final tattoo procedure to receive any sort of lip fillers.